Free your minds ability to live and enjoy life on your terms
Call 
07902580703
now for a FREE informal chat 
Wellbeing at work is intrinsically linked to our mental health. Staff who are happy at work are productive, willing to go beyond their role and provide better customer service.  When staff are confident that employers are empathetic, non-judgmental about mental health they are more likely to disclose and therefore address their support needs to remain in work. Mental health affects us all in some way- personal experience, children, a family member or friend, a colleague.   Consider the following:
48% people have experienced mental health issues in their current role at work
95% people who have been affected by mental health said it affected their work –concentration (85%); time to complete (65%); impaired decision-making (54%); poor multi-tasking (48%); less patience (48%).
Generalised anxiety rates are the highest they have been in the UK.  
(MIND/MHFA 2016)
Burnout is now recognised  by the World Health Organisation as a diagnosed condition specific to work. It effects employees who consistently work to a high standard but are under prolonged stress. It occurs when you feel overwhelmed, emotionally drained, and unable to meet constant demands. As the stress continues, you begin to lose the interest and motivation that led you to take on a certain role in the first place.
This leads to exhaustion and increased feelings of helplessness, hopeless, resentful and cynical.  These feelings permeate all other areas of life.
These are not just stats but people you know.  The Health and Safety regulations include the mental well-being of staff.  The introduction of the Mental Health First Aider has helped to initiate discussions.  Employers, Human Resources and occupational health recognise their role in breaking the stigma but also  increase understanding and access to provisions.
Equally, our personal lives are not left at the door when we arrive at work. A negative work environment can impact upon our personal life but this also true when we experience trauma or stressful events at home. 3 of the biggest stressful life events are purchasing a home, getting married and having a baby.  The irony – 3 events often associated with being the happiest times of our lives. However, if your capacity is limited, it is inevitable that any additional 'spinning plates' can feel overwhelming.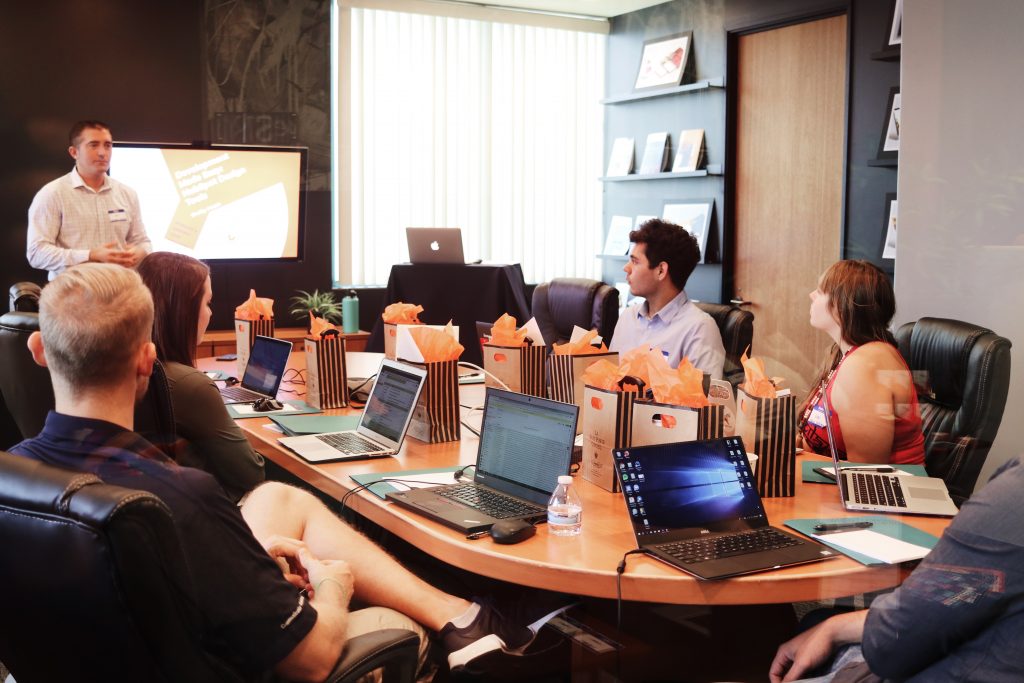 Imagine the scenario, you full enjoy every aspect of your work- performing to a high standard, managers are confident that you deliver when under pressure.  You get engaged and buy a house – all within a year. Unexpectedly, you have a minor operation and are expecting  to take 2 weeks off from work.  You diligently prepare your work to minimise the impact on your colleagues. Upon return, you expect to resume your usual work practice. Soon after, you persistently feel overwhelmed leading to inadequacy and frustration.  This affects your confidence and you become irritable at home.  Your sleep becomes erratic and struggle to make logical decisions. That was journey to burn out. It does not have to be a big traumatic event but a series of small negative thoughts.
Being a former Manager, I know the value of a cohesive and happy work environment. Having experienced burnout, it is my passion to work with employers to be proactive in supporting staff well-being.  Building a resilient workforce is beneficial for the company and is socially responsible.   
MindAbility work with small businesses by offering informative workshops and 1-1 support for staff who require additional support.  This can be adapted to suit your budget.  
Please Note: Solution focused hypnotherapy is very effective. However, results may vary and success is not guaranteed. Success is dependent on your willingness and commitment to make changes.  The *FREE initial consultation is a 15 minute telephone consultation.